The BM 27/27 filter inserts is used in CJC™ Filter Units for Symetro Gears
The CJC™ BM Fine Filter Inserts consist of bonded discs made from cellulose and cotton linters.

FUNCTION
The BM Filter Insert is especially manufactured for CJC™ Filter Units used for filtration of mineral and synthetic gear oils lubricating cement mill gears.
The BM insert is universal and can be mounted in all types of CJC™ Filter Units mounted on FLS Symetro Gears.

FILTRATION ABILITY
All CJC™ Filter Inserts have a filtration degree of 3µm (micron) absolute , i.e. 98,7% of all solid particles >3µm are retained in one pass.
Compared to the old filter insert type A 27/27 the new BM 27/27 has a dirt holding capacity measured to be up to four times higher. The dirt holding capacity of one BM 27/27 insert is four litres of dirt.

The water absorption capacity is up to 50% of the total contaminant holding capacity.

DATA SHEET

product file - BM 27/27 Filter Insert


Request Further Information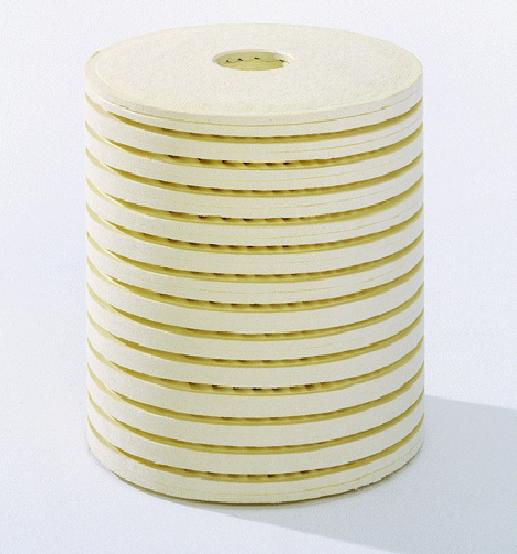 BM 27/27 Filter Insert


Back to B inserts (15/25, 27/-)