DGA - dissolved gas analysis

Performing Dissolved Gas Analysis (DGA) on transformer oil is generally accepted as the best way of assessing the state of a transformer.

C.C.Jensen A/S has been working together with the chemical lab Västerås PetroleumKemi in Sweden for analysis of the oil samples we have taken from transformers equipped with a CJC V30 Vacuum Filtration unit.

When taking a sample for DGA it is important to provide the lab with as much information about the transformer as possible. A standard form (download below) should always be filled out and sent with the oil sample(s) to the lab.

DGA and OIL ANALYSIS FORM:


Dissolved Gas Analysis Form
DGA is a valuable tool for following the progress of a continuous degassing with a V30 vacuum filter:


Request Further Information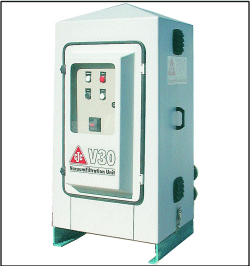 V30 Vacuum Filter


Back to V30 Vacuum Filter